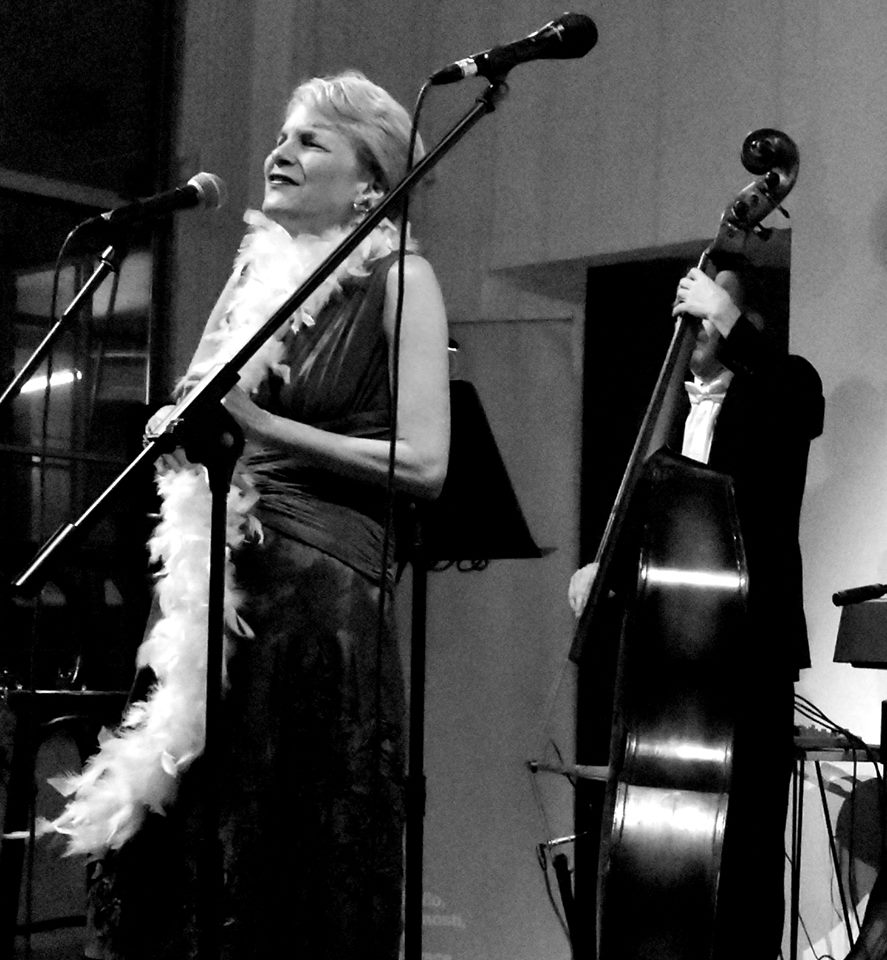 We are a group of musicians based in Prague who perform cabarets to raise money for diverse charities in the Czech Republic. Our range of music reflects an eclectic range of songs including  jazz, blues, opera, pop, as well as Broadway and West End show stoppers….Yes, musical theatre can certainly be delivered!
Musicians are comprised of our inventive Musical Director on keyboard, Robin Finesilver, who impressively conducts members of the band on double bass, guitar and drums. Vocalists are internationally renowned performers active in the Prague music & acting communities, each bringing a unique dimension to the stage.
We are all committed to raising awareness and increasing finances for numerous Czech charitable organizations which can benefit from our passion for music.
Janet Feinstein
Producer, Writer and Performer